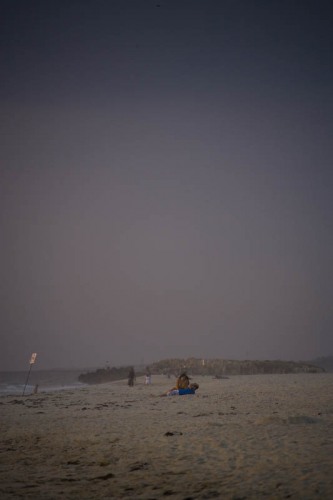 One the purest and simplest joys I take from photography is being able to control the amount of light that the medium (be it film or CCD) absorbs in order to dictate how the scene is represented.  As technology advances, there's more and more ways of ensuring the 'perfect' photo.  For mine, though, it's about illustrating the mood of the scene as I felt it in the image that I choose to represent that feeling.
Taken on the same evening as the shots over the last week, the mood of this image is in stark contrast to those, yet, it's the same beach, same time of day, just a different approach and different set of rules for the light.
And that's where the magic comes in!